San Mateo Pylon Signs
View Sign Gallery
Visibility and outstanding branding are two necessary things that contribute to the success of a business. Axe Signs & Wayfinding can help you achieve these through one of the most effective business signs there is—our San Mateo pylon signs!
These signs come in towering heights and various design options, including illumination, allowing you to maximize your visibility and conveniently guide your potential customers to where you're located. They are beneficial for any business looking to widen its marketing reach but are especially ideal for those who operate 24/7 or during night hours.
Axe Signs & Wayfinding can provide you with pylon signs that are professionally designed to make your brand more appealing and expertly crafted to ensure its durability and functionality. We also guarantee a fast and secure installation process, finishing the project with flawless work that will save you time and money.
Whether for a stand-alone business or multi-tenant building, trust that we can give you a pylon sign that's tailored to your specific brand, location, target market, and budget.
Call Axe Signs & Wayfinding today at (650) 405-3953 for your Free Consultation with a San Mateo Pylon Sign Expert!
Illuminated Sign Boxes
Pylon signs are known to many as highway signs or road signs. Given that they are free-standing and are supported by one or two lofty poles, their visibility and attention-grabbing height make them ideal for highway advertising. Even better, you can choose to have them with illuminated sign boxes for maximized impact!
Lightbox cabinets are typically used for pylon signs which you can then illuminate with either LED lighting or fluorescent lamps. Axe Signs & Wayfinding, however, recommends the use of LED lighting due to its low energy consumption and cheaper overall cost. Additionally, your sign boxes can be done in various shapes and sizes—depending on your brand, budget, or location.
Illuminated pylon signs are effective 24/7 highway advertising tools. They are ideal for businesses such as gasoline stations, malls, or any other nighttime-operating business located far from the main road.
Affordable Tenant Signs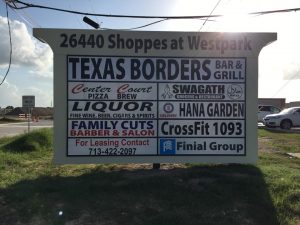 If you own a multi-tenant commercial building, you can also use pylon signs for advertising all the offices or businesses within your facility. Since they are naturally lofty, it won't be a problem if you have many tenants in need of advertising.
There are different kinds of panels you can use for your tenant sign. You can choose the classic lightboxes or try the modern-looking digital displays. Whichever you use, Axe Signs & Wayfinding guarantees that each of your tenants will be given enough exposure to the public.
Pylon signs are proven to be eye-catching, effectively widening your marketing reach, especially to people in transit. Using them as tenant signs will be beneficial even for your tenants located in the farthest corner of your building. Pylon signs will make it easier for people to recognize and remember all the business names in your building.
Weather-Proof Outdoor Signage
Axe Signs & Wayfinding doesn't only ensure that your pylon signs are attractive and high-impact. We also guarantee that the materials we use and our manufacturing process will improve the durability of your pylon sign.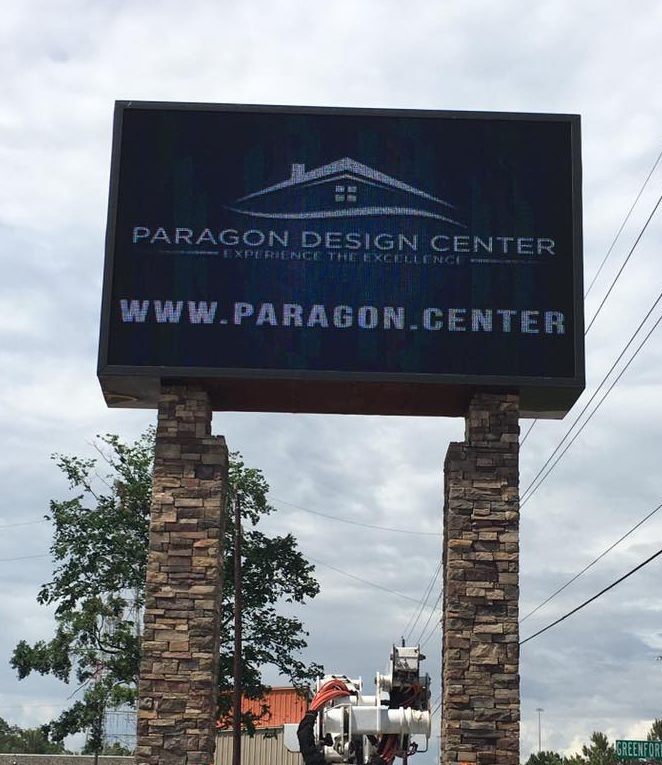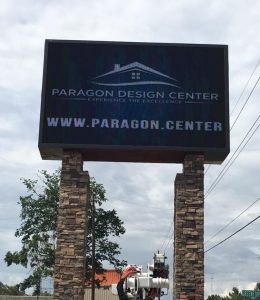 Since they are installed along the highway, the goal is to make them as resistant as possible against harsh winds, heavy rain, scorching sun, vandalism, and other minor road accidents that can cause damage.
We make sure to reinforce their durability by welding aluminum covers onto the steel frames of the pylon signs. Oil canning and rusting won't also be a problem with our metal reinforcements and structural steels painted separately from the skins. All these, plus our protective coatings, can prevent your pylon sign from fading and losing its attractiveness and visibility.
Rest assured that no matter what weather you have in your area or other external factors that may affect your signage, Axe Signs & Wayfinding can provide you with a pylon sign that is as durable as it is effective at improving your business's bottom line!
Full-Service Sign Company
As a trusted signage company, Axe Signs & Wayfinding offers a complete set of signage products and services. Our experience, skills, and equipment are the best you can find in any San Mateo, CA sign company, allowing us to give you a custom pylon sign befitting for your unique business needs.
We will make sure that your pylon sign will be crafted in a way that adheres to your brand guidelines while considering your business personality, marketing goals, target market, location, and budget. Our designers are always glad to trade ideas with you in order for us to satisfy your expectations.
Whether your business is located far from the highway or there are other buildings blocking your potential customers from seeing your establishment, our pylon signs will give you maximum visibility and guide your guests to your location. Also, we handle every process necessary for your entire signage project—design, manufacturing, installation, and even maintenance.
If you want durable products that will impress your target market without having to break your budget, Axe Signs & Wayfinding is the best sign company to work with. We offer pylon signs and every other business sign you may need for marketing, branding, and other messaging needs.
Whether indoor or outdoor signs, we can deliver high-quality business signs at a quick turnaround!
Free Pylon Sign Consultation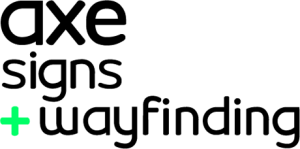 Pylon signs are guaranteed effective in improving business visibility and increasing customer traffic. Their ability to catch the attention of people in transit is highly beneficial if you want to widen your marketing reach. They also act as landmarks that will make it easier for your target market to remember your brand and location.
If you're still on the fence about installing pylon signs, don't hesitate to call and talk to our signage experts. We will gladly answer your questions and even help you decide what type, design, or material of signage is best for your specific needs and budget.
Call Axe Signs & Wayfinding today at (650) 405-3953 for your Free Consultation with a San Mateo Pylon Sign Expert!