San Mateo Outdoor Signs
View Outdoor Sign Gallery
Appealing outdoor signs are always part of a successful business journey. Without an attractive exterior, no customer will think of checking your establishment out. No one would probably even know that your business exists. Good thing that at Axe Signs & Wayfinding, we have the best solution to this problem!
We provide San Mateo outdoor signs for any business in every industry. Depending on the purpose you have in mind, we can tailor an outdoor sign specifically designed to reinforce your brand and reach your goals. Whether you want to introduce a new offering using an A-frame sign or establish your brand with a professional-looking storefront sign, Axe Signs & Wayfinding can give you a comprehensive signage service that's worth every dollar you spend.
From design to the installation of your desired outdoor sign, we will be there to provide professional suggestions to help you decide. Regardless of your set business goals, trust that we will perfect your exterior signage details, guaranteeing your satisfaction and business growth.
Call Axe Signs & Wayfinding at (650) 405-3953 for your Free Consultation!
Storefront & Building Signs

Even if you have the most impressive product or service in your specific industry, you can still generate no profit if you fail to present your business in a professional and captivating way. How your establishment looks on the outside will determine whether people will give your business a try or not.
To help you create a wonderful impression with your target market, Axe Signs & Wayfinding is here to provide you with San Mateo outdoor signs of every possible type you can think of. Our wide array of signage choices range from sturdy monument signs to visible lighted signs—all promising to give your storefront an attractive finish that will invite more new customers in.
If you choose to avail yourself of our services, we will listen to all your desires and understand what your brand is all about. This way, we can provide you with a signage plan that will project exactly how you want your outdoor sign to be. Using all the appropriate fonts, colors, images, and texts, we guarantee to give you professional-looking exterior signage that will build your brand and develop trust in your potential customers.
Channel Letters & Dimensional Letters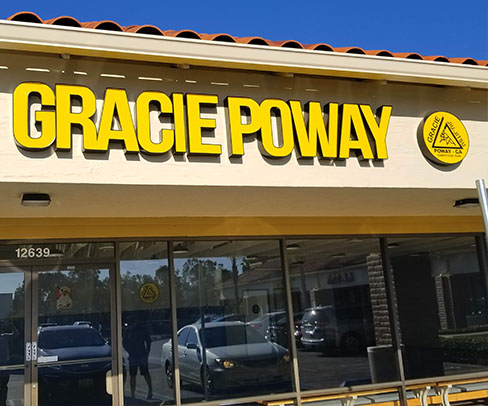 Any type of business can make use of channel letters and dimensional letters. You can customize this type of outdoor sign in any way that you want. No matter how many letters, numbers, or symbols you want to use, you can do it with only your storefront space as your only concern.
Aside from being versatile, channel letters and dimensional letters give you an easy way to establish professionalism while reinforcing your brand. At Axe Signs & Wayfinding, we will help you properly utilize your branding guidelines to have a cohesive signage collection. Even better, our channel and dimensional letters are proven to be durable and cost-efficient, making it a fit investment even for starting businesses.
Channel letters are appropriate for any business, regardless of its industry and location. If you want a versatile outdoor sign that will let you customize it to represent your brand fully, these are for you.
Lighted Signs
Some people are awake and more productive at nighttime; the same goes for businesses. Many establishments operate when the sun is out, and others continue running even when it's dark or the weather's gloomy. If you own this type of business, our lighted signs can be a worthwhile investment.
Axe Signs & Wayfinding has a wide selection of lighted sign options, allowing you to choose which will be best for your advertising and visibility goals. Cabinet signs, digital message boards, illuminated channel letters, and backlit dimensional letters are among our popular offerings. If you favor that retro neon vibe, we also have some LED signs you might want to check out.
Our LED signs are more energy- and cost-efficient. It requires lesser maintenance and power to operate. It is also environmentally friendly as it produces less waste than real neon lights. If you want the classic neon effect minus all the financial weight that comes with it, our LED signs can be the best alternative.
Lighted signs are perfect for late-night businesses like bars, theaters, nightclubs, comedy clubs, and other businesses that operate 24/7.
Custom Sign Panels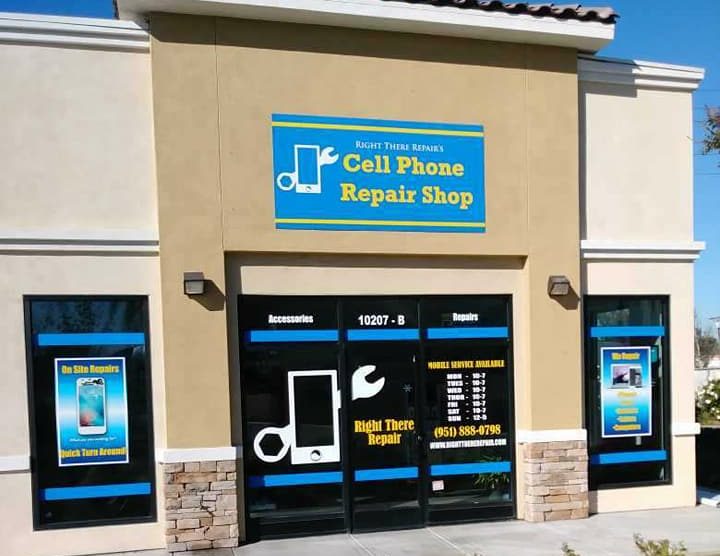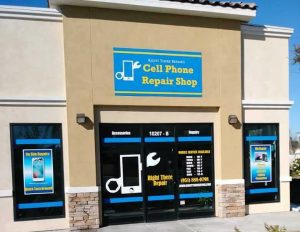 Comes in the form of customizable solid panels, this type of outdoor sign can exhibit any information you want. You can display them on your storefront with full-color graphics or minimalistic texts and images. For a better effect, you may even choose to order it with a lightbox. Whichever you deem fit, Axe Signs & Wayfinding can customize these sign panels to efficiently reach your goals.
Their versatility is not their only strong point, though. If you are particularly mindful of your budget, our custom sign panels are a cost-efficient way to maximize your visibility and advertising opportunity. Depending on your brand, location, budget, and other needs, we will suggest the best style for your custom sign panel to make it function at its finest.
Sign panels are ideal for businesses that want a functional storefront sign which can be easily customized. These businesses include manufacturing plants, service providers, and small businesses, among many others.
Canopy & Awning Signs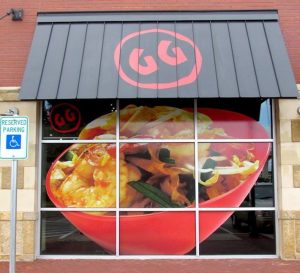 More than building your brand or advertising your business offerings, you can use storefront signs for other purposes. With canopy and awning signs, you can give your business that boutique-looking exterior that offers protection to your customers and storefront at the same time.
Awning signs are commonly made out of stretched canvas that can be printed with your business name or any message and image that you want. If adding some jazz and personality to your storefront is your goal, canopy and awning signs are the way to go.
Canopy signs are popularly utilized by businesses like salons, specialty shops, jewelry stores, gift shops, hotels, and other establishments that require uniformity.
Monument Signs
For an impressive entrance that will give people the idea of your level of professionalism and commitment to quality service, monument signs can be the perfect exterior signage. Etched or fitted with letterings or panels based on your liking, you can utilize monument signs to display your business name, logo, corporate message, date of establishment, operation hours, and other information you consider important.
Depending on your needs or personal preference, Axe Signs & Wayfinding can incorporate a digital message board or lighting in your monument sign. Regardless of your final choice, we will make sure that we will use nothing but durable material that fits your location. This way, you can ensure that your monument will be there to give your guests an impressive welcome for a long time.
Monument signs are often situated at the main entrance of corporate offices, manufacturing plants, government buildings, schools and universities, churches, private clubs, and resorts.
Pole Signs & Pylon Signs
Not all businesses are given the luxury to be located along the main roads where a lot of people can easily notice them. If your establishment is located in a trickier spot, installing pole signs can be the best solution to increase your traffic and average ticket. If you operate late at night in a crowded space, pole signs and pylon signs will also be perfect to increase your visibility.
Towering over most average buildings, pole signs will give you an advantage over your competitors. They are visible even from a significant distance, letting you reach your target market in a wider scope. Even better, you can choose from various height, size, and display options for your pole signs.
Pole signs are commonly utilized to maximize the visibility of a lot of establishments, such as gas stations, supermarkets, fast food, and all other businesses that are easily accessible from the highway.
Complete Exterior Signage Provider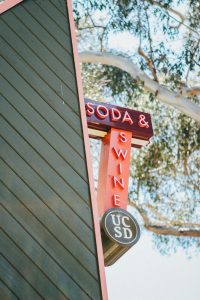 As a dedicated local signage provider, Axe Signs & Wayfinding can create all kinds of San Mateo outdoor signs that you may need. For any type of business and purposes, we can deliver exterior signage that is guaranteed to meet or even surpass your standards. When you decide to work with us, you will be choosing from our wide selection of signage materials, styles, sizes, and layouts.
We understand that you want your business to stand out and generate as much income as possible. That is why we are committed to giving you all the signage you need, both for permanent and temporary purposes. From durable storefront signs to establish your brand to hanging banners to promote your special offers, we have the tools and skills to tailor them for their specific goal.
Included in our outdoor sign services are the following:
Don't be discouraged if you can't see the specific sign you want on that list. That's only a preview of what we can create to help your business reach its goals. As long as you talk to us about your needs, Axe Signs & Wayfinding will always deliver quality outdoor signs specifically tailored to your liking.
Full-Service Exterior Sign Company
As a one-stop San Mateo, CA outdoor sign company, Axe Signs & Wayfinding proudly offers our simple and comprehensive signage-making process for all your business needs. Whether you want an indoor or outdoor sign to build your brand and promote your offers, we have great confidence in our ability, equipment, and methods in giving you high-quality signage.
If you decide to work with us, we promise to be with you every step of the sign-making process. Our expert advice will always be at your disposal, from the design to the installation of your outdoor signs.
To ensure that we will give you satisfaction, we will start our process with a free consultation where we will get to understand your business message, needs, and goals. Once we get all the important details, including your budget, location, and nearby competitors, we will create a mock-up design for you to review.
You can edit the initial design in any way you wish. You can add elements or remove some. You can change some colors, fonts, or images you don't deem fit for your signage's specific purpose. You can also put additional texts to convey your branding or advertising message better. After you give your approval to a particular design, our manufacturing team will then fabricate this plan into reality.
Based on the material you also approved, the details you specifically requested, and the timeframe you've allotted for the whole project, we will create your durable exterior signage in the most accurate and efficient way possible. Finally, our signage installers can then install the final product in the best location in your establishment.
Additionally, if you ever need to get your existing signage removed, replaced, or repairs, Axe Signs & Wayfinding has experts to take care of that.
Free Outdoor Sign Consultation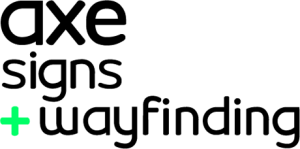 Let customers know that your business is one of a kind right off the bat. Develop a wonderful impression within your target market's minds using attractive, durable, cost-efficient, and professional-looking outdoor signs.
With a captivating storefront that reinforces your brand and highlights your business offerings, you will be a step ahead of your competitors in gaining new customers and patrons alike. If you work with Axe Signs & Wayfinding, we will help you utilize the most befitting signage for your business, letting you see an increase in your engagement and average ticket in just a short time.
Call Axe Signs & Wayfinding at (650) 405-3953 for your Free Consultation!