Atherton Sign Company
View Sign Gallery
Are you running a business in need of a visibility boost? Hosting a personal event that could use some attractive signage? Axe Signs & Wayfinding can give you everything you need!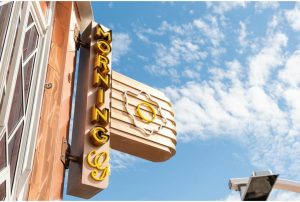 From design to installation, we offer comprehensive signage services that can prove invaluable for your business or personal goals. Established as a trusted Atherton, CA sign company, we are composed of sign makers skilled at designing, manufacturing, installing, and maintaining various kinds of signage.
Our process is simple and efficient. Starting with a free consultation, we will gather as much information as possible—including your goals, location, and budget—and give you professional recommendations on what signage will work best for you. We will then create a plan that is subject to your approval. Once everything is set, our manufacturing team will fabricate your sign before letting our installers secure it in your location.
Whether you need indoor or outdoor signs, trust that Axe Signs & Wayfinding will give you precisely what you need. We will even customize your signs down to the tiniest detail you want to perfect, ensuring that your business will have cohesive brand-building and promotional signage.
Call Axe Signs & Wayfinding at (650) 405-3953 for your Free Consultation!
Signs That Work For You
If you have a certain business goal in mind, you might be searching for that perfect signage to help you achieve it. At Axe Signs & Wayfinding, we take pride in creating all kinds of signage that are effective solutions for various business needs.
Whether you want to reinforce your brand, promote a new product, passively assist your customers inside your facility, or put up reminders to boost your employees' productivity, we can create the right signage to help you. Our team will understand your business status, assess your needs, and give appropriate suggestions. With your idea, we can expertly create a signage plan that is specifically tailored for your business growth.
It doesn't matter if you want signs for indoor or outdoor usage. Our signage makers are skilled at perfecting every signage for their specific purposes, ensuring that every necessary factor was considered as we make your signage.
If you are looking for someone with the knowledge, expertise, and all the right sources and materials to give you long-lasting and cost-effective signage, Axe Signs & Wayfinding is the best Atherton sign company you can work with!
The Right Signage For Your Business
Managing a business is more than just ensuring that you have high-quality products and services. You need to make sure first that your target market knows you exist and prefers you over your competitors before you can start making sales. At Axe Signs & Wayfinding, we can help you make this happen with attractive, durable, and functional signage.
No matter how saturated your business industry already is, we know how to mix and match signage elements to help you outshine your competitors. Depending on your business identity and brand personality, our team will design the perfect signage that will make customers remember you first whenever they need your products or services.
Aside from brand-building signage, we can also provide you with promotional outdoor and indoor signs that will stick to your brand guidelines while highlighting your different product or service offerings. If your business is not the type that's open to the public, we can still provide you with informational, warning, or wayfinding signs to increase your workplace efficiency.
Regardless of your business type or needs, trust that Axe Signs & Wayfinding is the best Atherton sign company to provide you with the right signage that will help your unique business grow.
If what you need is to attract as many people as possible or conveniently provide key business information to everyone who passes by your location, our outdoor signs can be a worthy investment.
Axe Signs & Wayfinding understands that every business needs an attractive storefront to invite people in. With our highly visible and impactful exterior signage, you can show people that your business exists, give them an idea of what you have to offer, and keep them updated for new business offers and vital information.
If you want a storefront sign that's professionally and creatively done, we can provide you with channel letters, dimensional letters, or hanging signs, among many others. We can also create illuminated pole signs if you want extreme visibility 24/7, near or far from the main road. If you have special events or promos, our window graphics and A-frame signs may interest you. We also have door signs that you can use to conveniently provide information to your customers.
Bottom line, Axe Signs & Wayfinding can provide you with any outdoor sign regardless of the purpose you have in mind. Our sign experts will even guide you on what type to use or how to combine different signage to ensure their effectiveness and cohesiveness.
Your outdoor sign choices include the following:
A business's need for signs doesn't stop at its exterior. You also need to make sure that once your customers get inside your building, your signage and other graphics stay true to the brand personality you've introduced with your outdoor signs. They should stick to the same branding guidelines while making your building more aesthetically pleasing.
However, interior signs will not just serve as brand builders alone but can probably be used more as informational tools. Axe Signs & Wayfinding can provide you with wayfinding signs that will passively assist your customers or visitors, saving your staff some working time. You may also find our durable and creative menu boards as a worthy addition to your investment if you want a more engaging cafe or restaurant environment.
All that are just samples of what Axe Signs & Wayfinding is capable of delivering. From wall graphics to floor signs and everything in between, we have the knowledge, skills, and equipment to get them done.
Just talk to our team and let us visit your location for a thorough assessment of what will work and what won't. We will then help you choose among the following signage elements to give you an effective signage collection you won't regret investing in: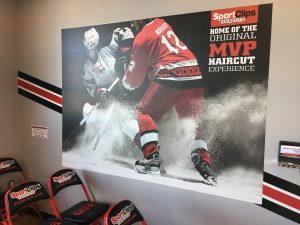 When it comes to durability and versatility, it can be hard to look for a better signage material than vinyl. Axe Signs & Wayfinding uses vinyl for most of our signs, satisfying each customer with how long they last and the available color and style choices that they could utilize for various purposes.
If you want to use vinyl signs and graphics to help reach your business goals, our team can help you choose which specific vinyl material will work best for you. We will show you vinyl samples and give you a comprehensive guide on their advantages and final look once your design is imprinted on them.
To ensure that you can maximize the effectiveness of vinyl signs and graphics, we can also create their design out of your ideas. This way, our experience and skills can give you impactful signage that will last for as long as you need it.
Among our vinyl graphic offerings are the following:
No matter how durable the material or how expert the fabrication and installation teams are, you can't have truly effective signage without tailoring it to your specific needs and goals. At Axe Signs & Wayfinding, we manufacture custom signs that are guaranteed to fit your business perfectly, all factors considered.
If you decide to work with us, our free consultation will be the time to tell us all about your brand personality, budget, and the goals you have set. This will give us ample idea of how you want your sign to look and what material we'll use to stick to your budget. Our design team will work with your ideas as we create an effective design for your signage, ensuring that all the specifications you want to include will be properly incorporated into the final product's overall look.
Whether you need a storefront sign to reinforce your brand or a temporary banner to promote a new product, we can customize it to work exactly as you want it to. With the right equipment and adequate skills and knowledge, we are confident that we can tailor a signage collection that will help your business grow.
From increasing your average ticket to creating a more appealing interior, Axe Signs & Wayfinding can create the perfect sign for you. All you have to do is tell us what you need, and we will utilize all the right resources to make it happen.
Complete Commercial Signage Company
If you're looking for a company that will expertly take care of your signage project from start to finish, Axe Signs & Wayfinding is the best Atherton sign company to do that.
As a trusted commercial signage provider, we are dedicated to giving a complete signage service that is premium in quality regardless of the level of difficulty or project length. We will cater to all of your signage needs without delay, creating indoor and outdoor signs that are durable, attractive, and effective message providers. It doesn't matter what industry you are in. Our signage makers will give you the perfect sign that meets your needs and reinforces your brand with a professional look.
Should you decide to avail of our services, you can find our process highly efficient and straightforward. We start with a free consultation where we will get to know your business and goals, both immediate and long-term. Our design team will then create an initial signage design where you can edit some elements, add or take images and messages based on your preference.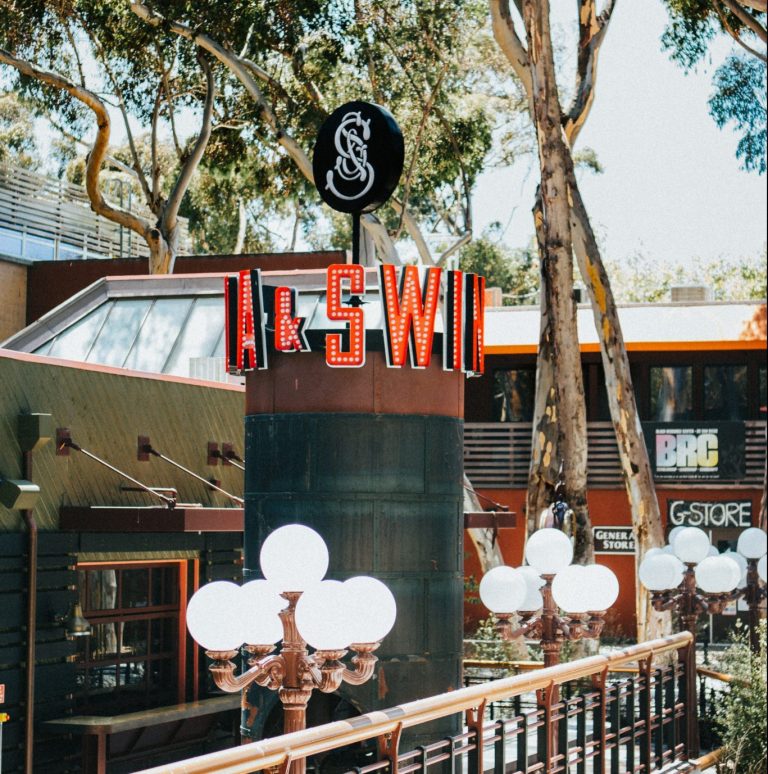 If a design is finalized, our fabrication team will start realizing your signage with the material you also approved. We always ensure that every detail is accurate as we manufacture your signage, and none of your desired details will be overlooked.
Once everything is perfected, it is then time for our installation team to finish the job with secure and properly placed signage. Regardless of the sign type you purchase, trust that our team is skilled at installing it with little to no inconvenience at all.
Whether you need signage to complete the exterior or interior of your establishment, Axe Signs & Wayfinding can give you quality products with a quick turnaround. We know where to source cost-effective materials, and we'll use environmentally-friendly methods as much as possible. This is our way of helping you lessen your financial burden upfront and in the long run.
If you want to work with a sign company that always delivers regardless of the sign type you want, remember that Axe Signs & Wayfinding is always just one call away. From your storefront to your floors, we got the perfect signs and graphics to help your business attract as many customers as possible.
Our Commitment To You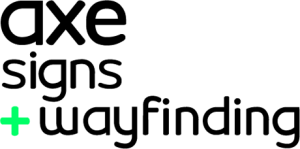 Your business deserves the best. This means you should also work with the best Atherton, CA sign company when looking for the perfect signage that works with your storefront and interior spaces. At Axe Signs & Wayfinding, you are guaranteed quality signage and graphics that are long-lasting and functional promotional tools.
When you choose to work with us, we will assess your business location, current traffic, surrounding competitors, and business goals to come up with the best signage plan that will work for you. We will consider all these factors together with your budget and creative ideas. This will help us ensure that we can provide you with all the appropriate options without crippling your finances.
Rest assured, you will see the return on your signage investment as quickly as we can provide you with an attractive, effective, and cohesive signage collection.
Call Axe Signs & Wayfinding at (650) 405-3953 for your Free Consultation!