San Mateo LED Signs
View Sign Gallery
Starting a business calls for not only high-quality products and services but for a fool-proof marketing plan as well. One efficient way to ensure that you'll get a great return on your advertising investment is to spend them on highly compelling, eco-friendly LED signs. They can increase your visibility 24/7 and help improve your overall sales.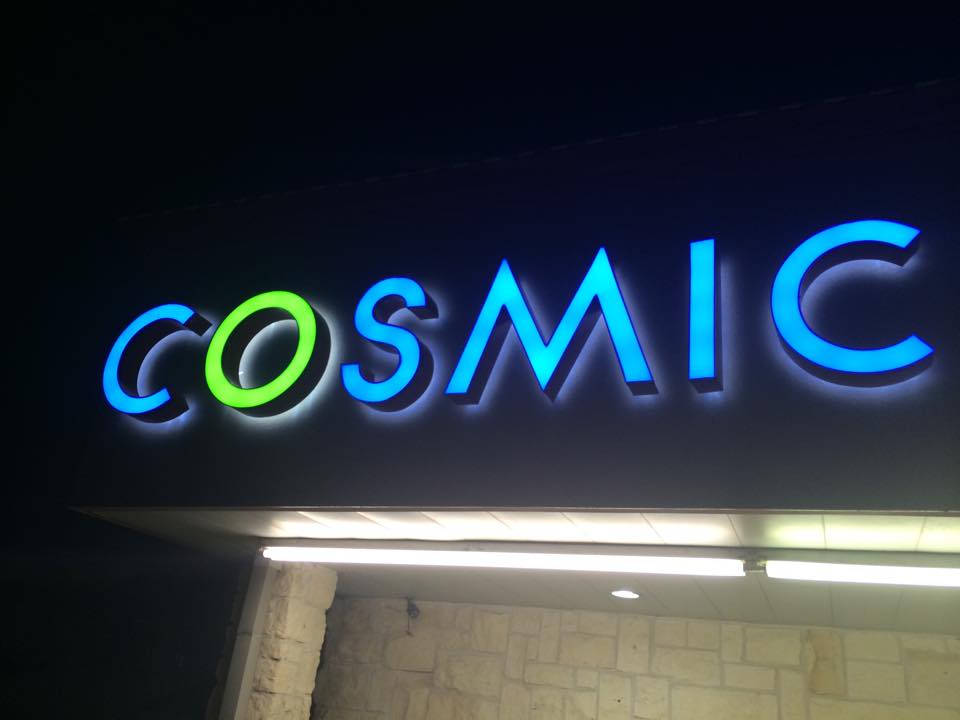 Axe Signs & Wayfinding is a long-time signage company trusted by hundreds of businesses when it comes to designing, manufacturing, and installing San Mateo LED signs. They are the ideal signage for various advertising goals of any type of business. Whether installed indoors or outdoors, our LED signs are guaranteed to help you achieve your marketing and communication goals.
Whether you own a newly opened mom-and-pop shop or you're running a well-established shopping center, LED signs will help improve your bottom line without having to break your budget. They consume lesser energy compared to other illuminated signs and cheaper to purchase as well.
From an attractive storefront to a more engaging interior that encourages impulse sales and better business transactions, LED signs are the best business signs that you can invest in.
Call Axe Signs & Wayfinding at (650) 405-3953 for your Free Consultation with a San Mateo LED Sign expert!

Indoor LED Signs
Aside from giving your business an attractive exterior that will invite more customers in, illuminated signs can benefit your building's interior as well. For one, indoor LED signs will help you provide a good customer experience and enforce both your branding and advertising efforts for the overall better performance of your business.
For businesses offering various goods, interior LED signs will be a dynamic advertising tool that will increase their impulse sales. More customers will be enticed to try new products due to this sign's full-color graphics and bright, attractive displays. Strategic placement suggests they are better installed near counters or check-out lanes.
Aside from advertising, indoor LED signs can serve as functional wayfinding tools that will help people easily locate various building sections, bathrooms, and exit routes. They can even be tailored to address your other messaging goals since they are easily customized with thin polymer tubes. These tubes can take the shape of all letters, numbers, symbols, or logos that you want.
Additionally, San Mateo LED signs also come in the form of LED displays and LED-illuminated traditional signage.

Programmable LED Message Centers
Having new business offerings and holding various events are signs of commercial success. The only downside they bring is the necessary investment for a new signage installation in order to promote these products and events to the public. Fortunately, Axe Signs & Wayfinding has the best signage solution to eliminate this cost and inconvenience.
We offer programmable LED message centers that, as the name suggests, can be easily programmed to change their message whenever you need to. This means that you can save from your supposedly new signage intended to advertise your new product and service. You can instead use this money to develop your business further.
These LED message centers offer great convenience as well as visibility that is highly beneficial for businesses like convenience stores, gasoline stations, movie theatres, and others whose offerings or prices frequently change. They're also recommended for any night-operating establishment or those with a message they constantly want to communicate with their guests and customers.
Axe Signs & Wayfinding can provide you with programmable LED message centers in different sizes and screen resolutions. We can even tailor them to be even more functional and durable whether you'll use them outdoors or indoors.
Full-Service Lighted Sign Company
Helping business improve their bottom line and secure success is Axe Signs & Wayfinding's goal in each of our signage projects. Even as we design, create, and install your San Mateo, CA LED signs, we make sure that we uphold the highest industry standards and give you a high-impact business sign that markets your brand in the best possible way.
From our free consultations down to our seamless installations, we have professional teams that will give you the least stressful signage installation project that you can have. We aim to understand your marketing goals as we conceptualize a design that best adheres to your brand, business personality, target market, location, and budget. More importantly, we work with your unique ideas to ensure your maximum satisfaction.
Also, you don't have to worry if you seem a bit lost about finalizing the details in your LED sign. Our signage experts will help in all the necessary decisions, giving suggestions that will put your business's benefit forward.
Even better, we can provide you with all sorts of business signs if you need something to match your outdoor or indoor LED signs. From exterior to interior business signs, we have everything you need to help achieve your marketing and communication goals.

Free LED Sign Consultation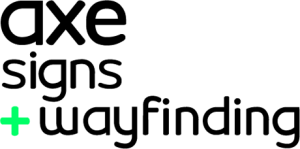 LED signs are among the most in-demand signage today. They add great visibility to your establishment and serve as cost-efficient advertising tools that can function 24/7, giving your business an apparent boost in traffic and sales.
Considering that they are cheaper than other illuminated signage and more eco-friendly, investing in San Mateo LED signs is guaranteed to be a wise choice. However, if you're still not fully convinced, you can talk to our team anytime and get a comprehensive rundown of their pros and cons.
Ready to install LED signs but need help in coming up with an attractive, compelling design? Consult our signage experts now!
Call Axe Signs & Wayfinding at (650) 405-3953 for your Free Consultation with a San Mateo LED Sign expert!