San Mateo Monument Signs
View Sign Gallery
First impressions are important if you want to regularly gain new and loyal customers, especially if you're just starting as an entrepreneur. Monument signs are one of the most frequented business signs for an attractive entrance that will make your brand look more professional and invite more people to your business.
Axe Signs & Wayfinding is among the top-rated signage companies that design, manufacture, and install all kinds of San Mateo monument signs. Every product we provide is guaranteed to be professionally crafted with top-notch equipment and durable materials, giving you an elegant monument sign that will outshine your competitors.
More importantly, we work in a process that saves both your time and money. We aim to know every necessary detail about your business and marketing goals through our free consultations. This is for us to effectively create the most appropriate signage plan and complete it in the most efficient way possible.
So if you want an attractive entrance for increased traffic without having to break your budget, talk to our signage experts and discuss how you can have the best monument sign for your business!
Call Axe Signs & Wayfinding at (650) 405-3953 for your Free Consultation with a San Mateo Monument Sign expert!

An Impressive Entrance
A cheap-looking establishment that lacks a captivating exterior is unlikely to gain any long-term clients who pay well. You need to invest in outdoor signs that will make people see your brand as a professional that they can trust, making them willing to pay for your price since they believe your products or services are worth it.
One of the most effective ways of creating a good and lasting first impression on your potential customers is by installing monument signs. Axe Signs & Wayfinding can provide them for you with complete adherence to your branding guidelines, creating a design that will make your brand more memorable and attract more customers to your establishment.
Apart from the design, the material of your monument sign should be perfect. We will help you choose the right one in terms of your location, business personality, and budget. Included in your material choices are aluminum, brick, concrete, marble, and stone. Even better, you can incorporate digital displays or LED lighting into your monument sign if you want to.
Do you want maximum visibility that will make your brand as impressive as possible? Then, our San Mateo, CA monument signs are the perfect signage solution for you!
Multi-Tenant Monument Signs
Buildings and commercial areas with various offices and businesses can benefit from monument signs as much as any stand-alone business can. This type of sign is typically installed meters before the actual entrance and serves as welcoming signage for your customers and guests.
Monument signs can also act as landmarks that will inform the public of all the businesses and offices that they can find in your establishment. They are built at eye level, so the information they hold will be easy to read by passersby, attracting more customers for all your tenants' businesses.
If you own a multi-tenant building and need new signage to showcase the offices of tenants, work with Axe Signs & Wayfinding, and we'll ensure that you will have the best monument sign—design, durability, and functionality included. We will help you choose the material that is suited to your environment and design each display panel with respect to your tenants' brands.
Whether you want it illuminated or not, trust that our multi-tenant San Mateo monument signs will be worth every dollar of your signage investment!
Custom Signs for Every Budget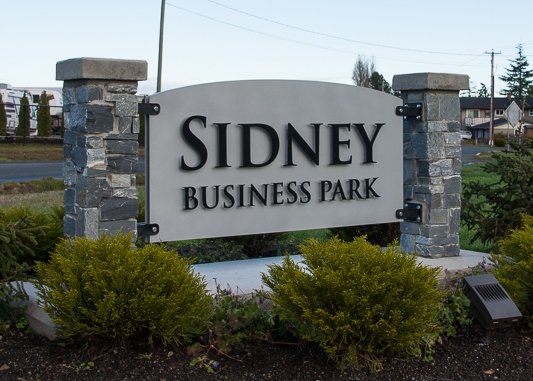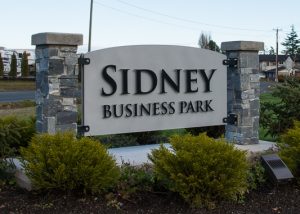 As part of our commitment to give high-quality signage products and services, Axe Signs & Wayfinding does not only create perfect designs and use durable materials. We also make sure that before we work on your signage project, our plan is carefully centered around the budget you've set.
The design of your monument sign—size, shape, illumination, carved or etched information, digital display—will greatly depend on the money you allocate for the project. More importantly, the kind of material we will use will also be influenced not only by your location and preferred look but also by your budget as well.
Rest assured that with Axe Signs & Wayfinding, you will get a durable, compelling monument sign that will improve your business performance without going beyond your budget!
Free Monument Sign Consultation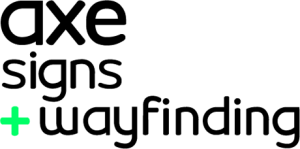 If you succeed at making your brand unforgettable, you can gain new and loyal customers alike. One good way of doing this is by investing in high-impact monument signs.
They won't only increase your visibility but will also impress and instill trust in your potential customers. More importantly, monument signs are highly attractive landmarks that can remind even mere passersby of your business, letting them remember you the first time they will need your products or services.
Whether you run a stand-alone or multi-tenant building, trust that Axe Signs & Wayfinding can give you the best San Mateo monument sign that is tailored to your brand, target audience, business personality, location, and budget.
Call Axe Signs & Wayfinding at (650) 405-3953 for your Free Consultation with a San Mateo Monument Sign expert!