San Mateo Digital Signs
View Sign Gallery
The benefits of technology are apparent in many fields, including the sign-making industry. So if you want to outshine your competitors and attract more customers in these modern times, you may do well by installing our San Mateo digital signs.
Axe Signs & Wayfinding is a complete signage company operating for a long time already, serving hundreds of businesses with high-quality signs that help reach their branding and advertising goals. Digital signs are among the in-demand ones due to their durability, better visibility, and functionality.
With their full-color displays that can showcase either video, images, or simple texts, digital signs are better than traditional signage when it comes to achieving an eye-catching storefront and engaging interior. You can even have them in various mounting methods, allowing you to install them in many possible spaces.
If you want to make your business look more modern and relevant, our San Mateo digital signs at Axe Signs & Wayfinding can be the most time-efficient and economical signage option that you can find.
Call Axe Signs & Wayfinding today at (650) 405-3953 for your Free Consultation with a San Mateo Digital Sign expert!
Dynamic, Attractive Digital Signs
Advertising wouldn't be complete without signage. They are the ones that let people know your establishment is now ready for business and inform your potential customers what service or product they can expect from you. However, you can't always stick with traditional signs if you want to stand out among all your competitors.
Axe Signs & Wayfinding produces San Mateo, CA digital signs with the guarantee of improved visibility and wider marketing reach. You can have them in various available shapes, sizes, and display options. Regardless of what you choose, however, digital signs are dynamic communication tools that can attract more potential customers than traditional signs with high-resolution displays.
You can use them to stream videos, showcase attractive images, or simply display texts that will further promote your brand and business offerings. Since it comes with the software you can use to update what it shows, your digital sign will give you a significant amount of savings by reducing your need for new signage every time you have a new product, event, or updated business information you have to let people know about.
Also, installing your digital signs within your facility will benefit you in more ways than just one. You can use them to entertain people with captivating videos or images of your brand history or for enforcing your product promotions. They can also be used to display directories or the map of your entire building.
Outdoor Digital Displays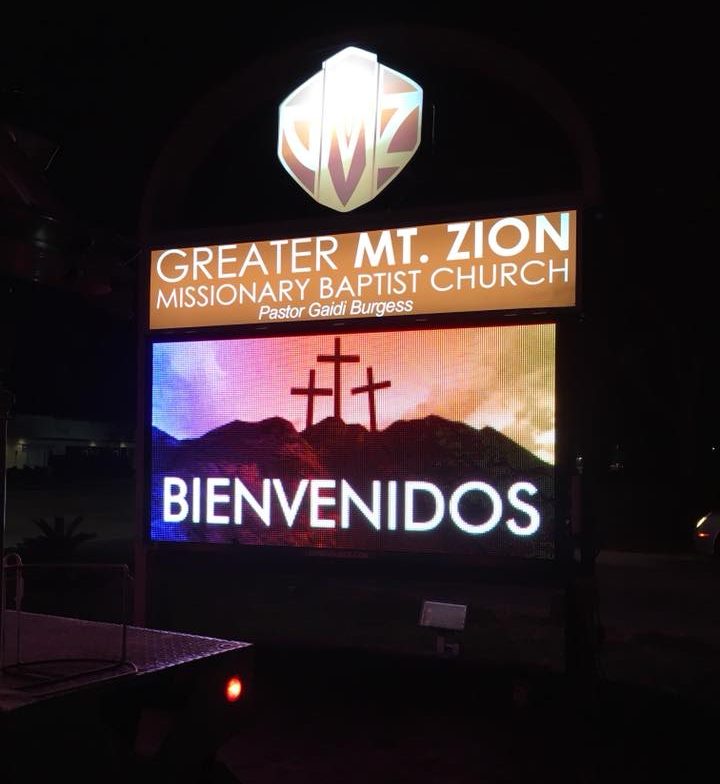 Having an attractive, professional-looking storefront is a must if you are looking to make your brand known and double your traffic.
If your exterior is highly visible, potential customers won't have a hard time finding you and will even deviate from their first choice of provider if they find your more inviting storefront!
Outdoor digital displays come in both LED and LCD screens, offering the same high-resolution displays you can use for advertising and various communication purposes.
However, Axe Signs & Wayfinding recommends the use of LED screens more due to their cost-efficiency and environmental friendliness.
Indoor Digital Displays
Like any other type of signage, indoor digital display can improve an establishment's internal communication and help in giving customers a wonderful experience. However, with their dynamic, high-resolution graphics, they are more compelling and aesthetically pleasing.
You can use indoor digital displays for advertising and wayfinding. They can highlight your special products and encourage an increase in your impulse. They can also be used to provide passive assistance and guide your guests to where they needed to go.
For other companies, indoor digital displays can simply be used as motivation digital posters or announcement boards where corporate and employee achievements can be celebrated.
Full-Service Sign Company
Axe Signs & Wayfinding is a one-stop signage company experienced and equipped to provide you with San Mateo digital signs and every other business signage that you may need.
With signage professionals specializing in various steps, including signage making, we guarantee that our team can give you a premium-quality service worth every penny you'll spend.
From the signage design to the material we'll use, we will ensure that everything is appropriate considering your business needs and details. We offer free consultations where you can tell us all about your branding guidelines, business location, target market, advertising needs, and business personality. This will allow us to fully grasp the kind of signage that you need and create the best plan for your installation project.
More importantly, we will tailor your signage to fit within your budget. No matter what range you can afford, rest assured that we can give you the signage that is as functional and attractive as it is durable and cost-effective.
Free Digital Sign Consultation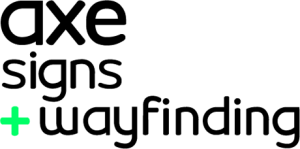 Digital signs will give your establishment a modern look that will undoubtedly impress your old and potential customers alike. Your dedication to keeping up with modern marketing strategies can be seen as a promise that you're equally committed to innovation in order to provide your customers with better products or services.
If you want to increase your visibility and appeal to a wider market, invest in digital signs today and get ready to have your traffic increased as early as day one.
Call Axe Signs & Wayfinding today at (650) 405-3953 for your Free Consultation with a San Mateo Digital Sign Expert!