Belmont Custom Signs
View Custom Sign Gallery
Do you need help in increasing the visibility of your business? Do you want to promote your offerings in the most effective way possible? Axe Signs & Wayfinding can provide you with Belmont custom signs that are as functional as they are cost-efficient.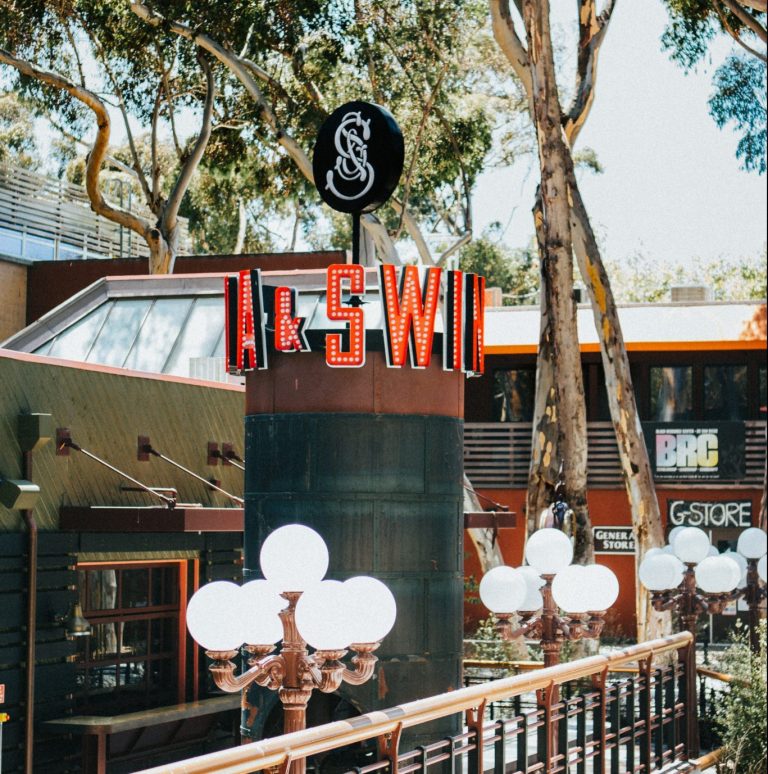 Using only top-grade materials and reliable manufacturing methods, we guarantee you a durable signage collection that is tailored for your specific brand, budget, and business goal. Ranging from temporary promotional graphics to permanent brand-building storefront signs, Axe Signs & Wayfinding is skilled at design, creating, and installing any type of custom signs you can think of.
If you're interested in giving more life to your signage with a cohesive signage collection that will reinforce your brand and effectively advertise your products or services, our custom signs are yours for the taking.
With your budget, location, and surrounding competitors in mind, rest assured that we can give you a unique sign that will help people remember you and eventually increase your average ticket. Just talk to our signage experts, and we can start tailoring a signage plan for your specific business goal.
Call Axe Signs & Wayfinding at (650) 405-3953 for your Free Consultation!
Stand Out With Unique Signage
Attracting your target market's attention may not be as easy as you first thought it would be. Considering that there are businesses, local attractions, and all other distractions and priorities that may hold your potential customers' attention, you need more than just average signage to get your business going.
At Axe Signs & Wayfinding, we fabricate unique Belmont custom signs that are guaranteed to reflect your brand in a captivating way. We aim to provide you with a signage collection that will make you stand out even amidst the sea of surrounding businesses—similar or different service providers.
By understanding your goals and listening to your signage ideas, our expertise can successfully give you signage that will draw people towards your establishment. We can make this happen both for your facility's exterior and interior spaces.




Whether you want towering pole signs for maximum visibility, lighted signs to keep your business noticeable at night, or monument signs that will welcome your clients with extreme professionalism, Axe Signs & Wayfinding has the tools, skills, and creativity to meet your expectation. We can even make your interior even more captivating with wall murals or floor graphics that will not just build your brand but aesthetically develop your place as well.
Regardless of your business's type or size, we can provide you with the best custom signs to help you outshine your competitors!
Designed For Your Brand & Business
No matter how eye-catching the design, if your signage failed to capture the essence of your brand, your target market won't remember you enough to patronize your business. At Axe Signs & Wayfinding, we know how to tailor the best Belmont custom signs to clearly and attractively convey your business message.
During the free consultation, we will note all your branding guidelines and incorporate all of them into your signage. Using only the right fonts, colors, and images, our design team will give you a captivating custom sign that will invite more new customers into your business. We will make sure that from your storefront to your interior, your brand will be reinforced with eye-catching and informational graphics.
Included in our custom sign offerings are the following:
Axe Signs & Wayfinding is composed of nothing less than professional signage makers. No matter what type of signage you need or what business goal you intend to reach, trust that we can give you functional custom signs that effectively reflect what your business is all about.
If you want to put your advertising investment to good use, Axe Signs & Wayfinding is the best custom signage provider to work with. We give value to your business's growth as much as you do, guaranteeing quality signage that you can use to boost traffic and increase your sales.
Our Custom Sign Process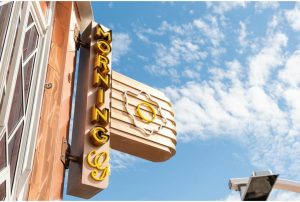 Regardless of how the idiom goes, most people will judge you base on your cover. If you present your business in a sloppy way, you can't possibly expect your potential customers to trust you as a professional service or product provider. If your establishment looks unsatisfying, chances are they would expect your products and services to be just the same.
As your Belmont, CA custom sign provider, we will utilize all the right tools, resources, and knowledge to give you a signage collection that will improve customers' perception of your business and increase your average ticket in the long run.
If you decide to work with us, you'll find our process cost- and time-efficient. We start with a free consultation to note all necessary factors such as your brand personality, business goals, budget, and location. After we've gathered all the information we need, our design team will then work with your ideas to come up with the most functional design.
We will create a digital mock-up design to explain how your custom sign will look. You can then proceed and add, remove, or change any design element to your liking. Once you get the design you're satisfied with, our manufacturing team will then fabricate your signage with the material you agreed on.
After your signage is complete, our installation team can then attach your custom signs to strategic places where they can be most utilized, maximizing your visibility and advertising reach. Whether you order outdoor or indoor signs, trust that we can deliver quality signage and install them in the most efficient and accurate way possible.
Free Custom Sign Consultation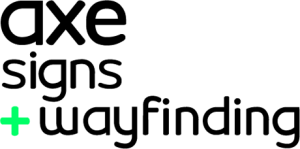 Don't settle with mediocre design and signage materials. If you want your business to thrive, always aim for what's best.
At Axe Signs & Wayfinding, you can get attractive and functional custom signs without too much of a financial burden. With us, your marketing investment will certainly be worthwhile.
Call Axe Signs & Wayfinding at (650) 405-3953 for your Free Consultation!